Easy & Secure
Simplify Your UV-Vis Workflow and Save Hours In The Lab
SpectroWorks™ simplifies your spectrophotometer workflow to a three step process allowing you to quickly acquire, analyze and extract results.
It includes instrument light simulations for better performance and easy sharing of data with spreadsheets, electronic lab notebooks, and python etc.
With 99.99 % uptime worldwide, SpectroWorks™ is a reliable tool for the analytical laboratory. SpectroWorks™ effortlessly analyses the data, so you can focus on the work.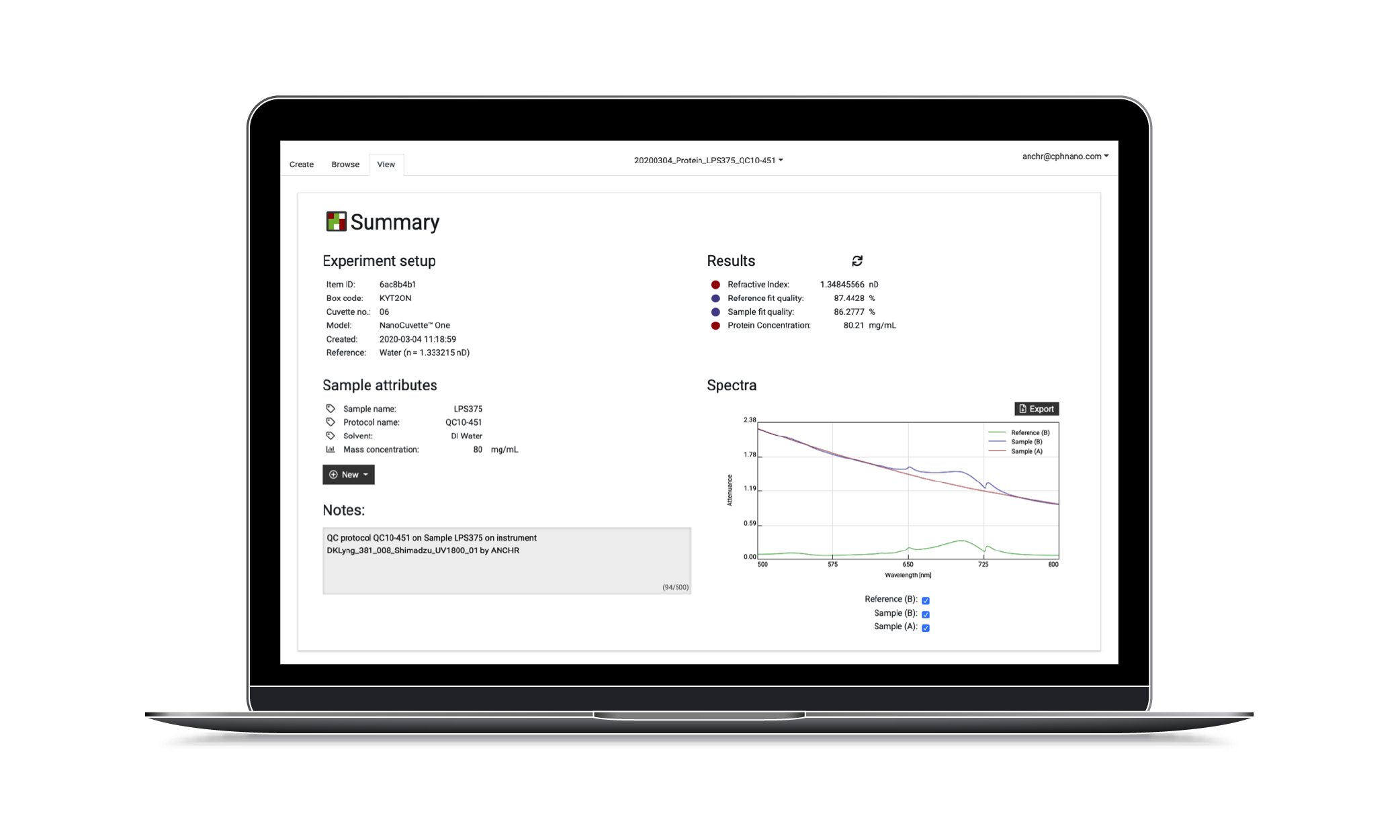 Workflows for all types of UV-Vis analysis
Analyze All Cuvettes With One Platform
Our Features
Why Choose Us?

Supports Your Hardware
SpectroWorks™ works with your existing UV-Vis spectrophotometer.
Designed For Humans
Easy to use with no special training required. Online support included.
Accurate and Instant Results
Results are calculated based on spectral analysis in less than 5 seconds.
Safe & Secure
SpectroWorks™ uses the up-to-date web technologies to ensure your data is secure.
How It Works
Perform UV-Vis Analysis On All Devices With One Click
SpectroWorks™ is drag-and-drop easy to use on all devices. With SpectroWorks™ you get one-click results in seconds, so you can focus on getting things done.
Optionally, SpectroWorks™ automatically analyses the spectrum, corrects for optical path and cuvette misalignments by accessing 200 million calibration points, and gives back the result – all in less than 5 seconds.
After analysis, you can export the results in spreadsheet format or use API-keys to interface with other platforms, see for example our Colab python notebooks on standard curves.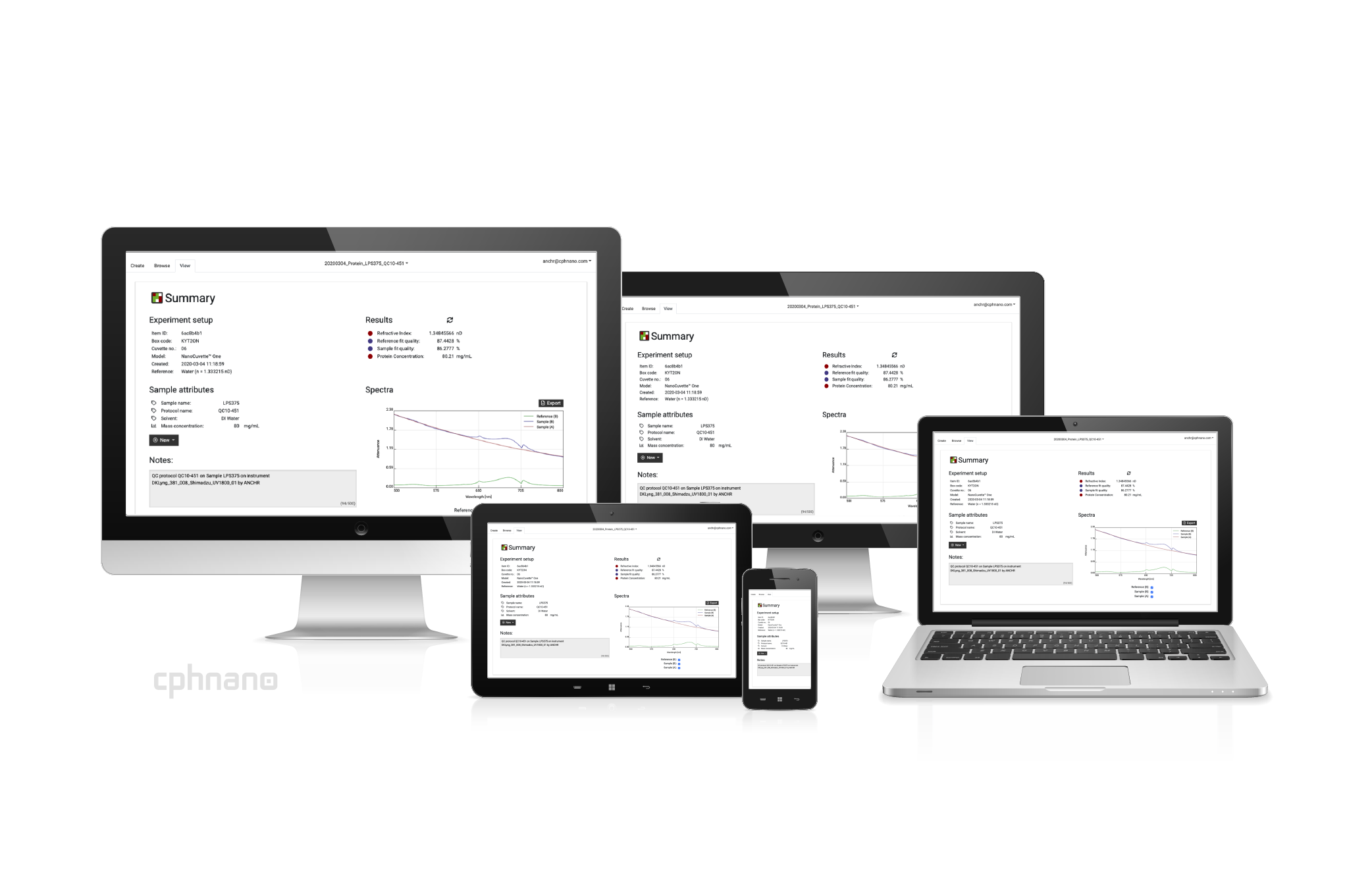 I think, it's a game changer in this industry. Palak Sehgal, CSO, Nordetect
The NanoCuvette™ products and its associated online analysis software provide students a unique possibility to learn how to operate and understand big data in the future. Lone Bruun, PhD, Publisher, Epsilon
A new and innovative solution to our customers, which saves time and gives more reliable results. Jan Locher, CEO, Hounisen